In case you are looking for the best way to start running, then you have come to the right place.
Running is one of the best exercises you can do on a regular basis. It sheds mad calories, elongates lifespan, improves stamina and will help you get into the best shape of your life. Nevertheless, it's not just sunshine and roses.
There is a dark side to it, and you should be aware of it; otherwise you will be setting yourself for a painful setback.
The Right Guidance
If you are a newcomer to running, you stand a lot to lose by starting out without the proper guidance—especially if you are really out of shape and have never ran (or exercised) before. As a beginner, you are more likely to suffer from injury and/or burnouts because your body has not yet adapted to the high impact nature of running.
Nevertheless, a good plan will save you a lot of trouble, and will set you on the right path.
Today I'm going to share with you a foolproof system that will help start running without succumbing to injury or pain using the famous and simple walk/run method,
So if you can walk for 30 minutes without much trouble, this program is going to turn you into a full-time runner in just 6 to 8 weeks. Even sooner if you are already in a decent shape.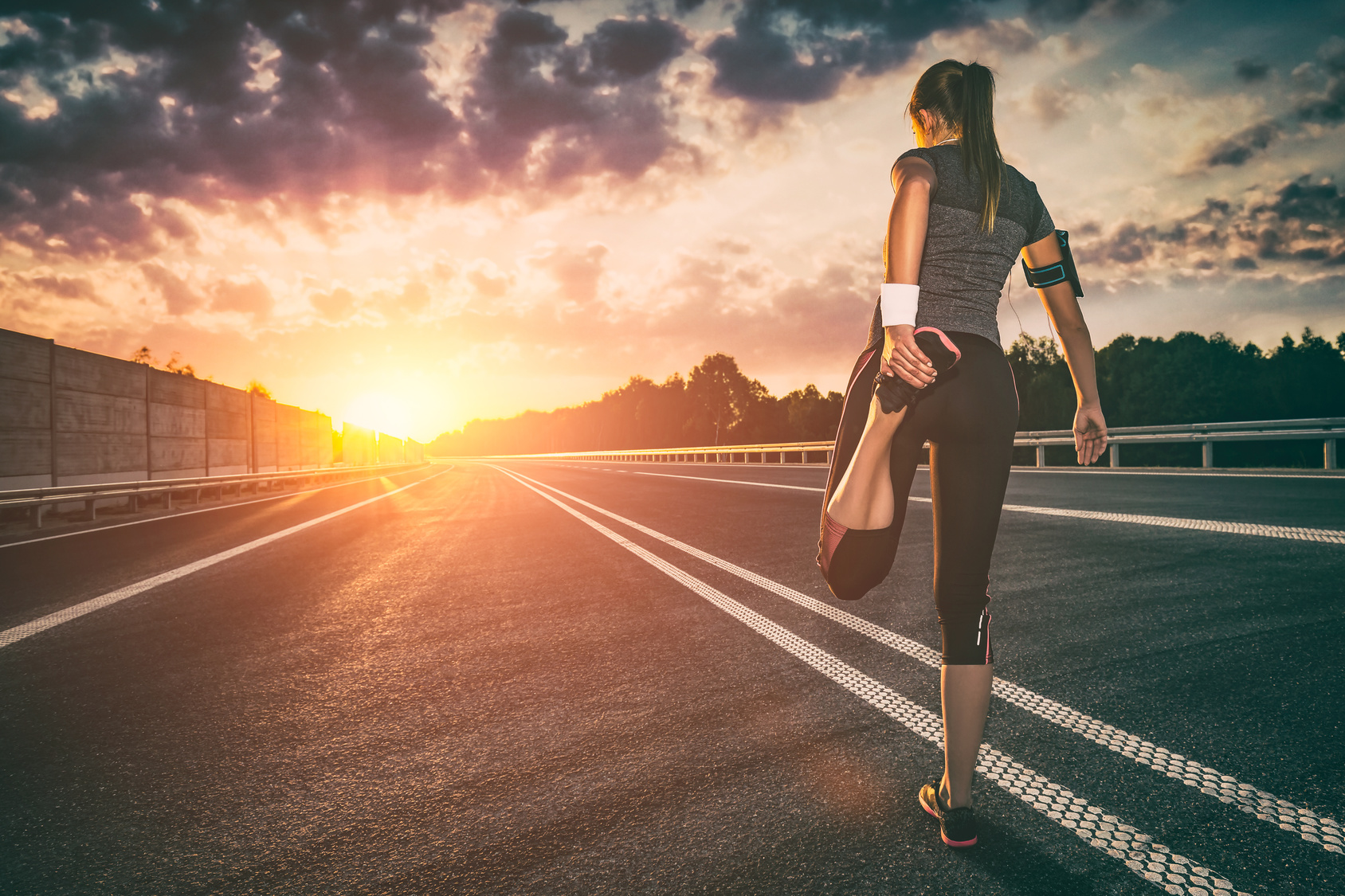 Step 1 – Pick the Right Shoes
Sure running is convenient and doesn't call for a lot of equipment, but a proper pair of running shoes are non-negotiable because they can not only make running enjoyable but also ward off injury
So if you are serious about starting right, be sure to pick the right sole-mate for you; otherwise expect trouble along the way. Improper shoes can only lead to Achilles tendinitis, knee pain, plantar fasciitis, shin splints and a plethora of other trouble.
To pick the right pair, head to a specialty running shoes store where trained staff who can watch you run and recommend the most suitable shoe for you whether you are an overpronator, supinator, or neutral.
To stay on the safe side, be sure to go for a pair that's one to 1.5 sizes bigger than your regular shoes to allow for wiggle room for your feet, which is key for warding off foot pain and injury.
Invest, at least, $70 in a good pair, and be sure that the shoes are providing you with sufficient cushioning to protect your body from injury.
Step 2 – Walk Before you Run
If you are really out of shape, then going full speed from the get-go is not a sound idea. You would need to build up your stamina by doing plenty of walks—preferably long brisk walks where you increase your heart rate without putting too much stress on your body.
Therefore, for the first few weeks, do at least 8 to 10 30-minutes walks before you start transitioning into running.
If you are fit enough, then work your walks up to 60 minutes, three to four times a week for at least three weeks before proceeding with the beginner running schedule below.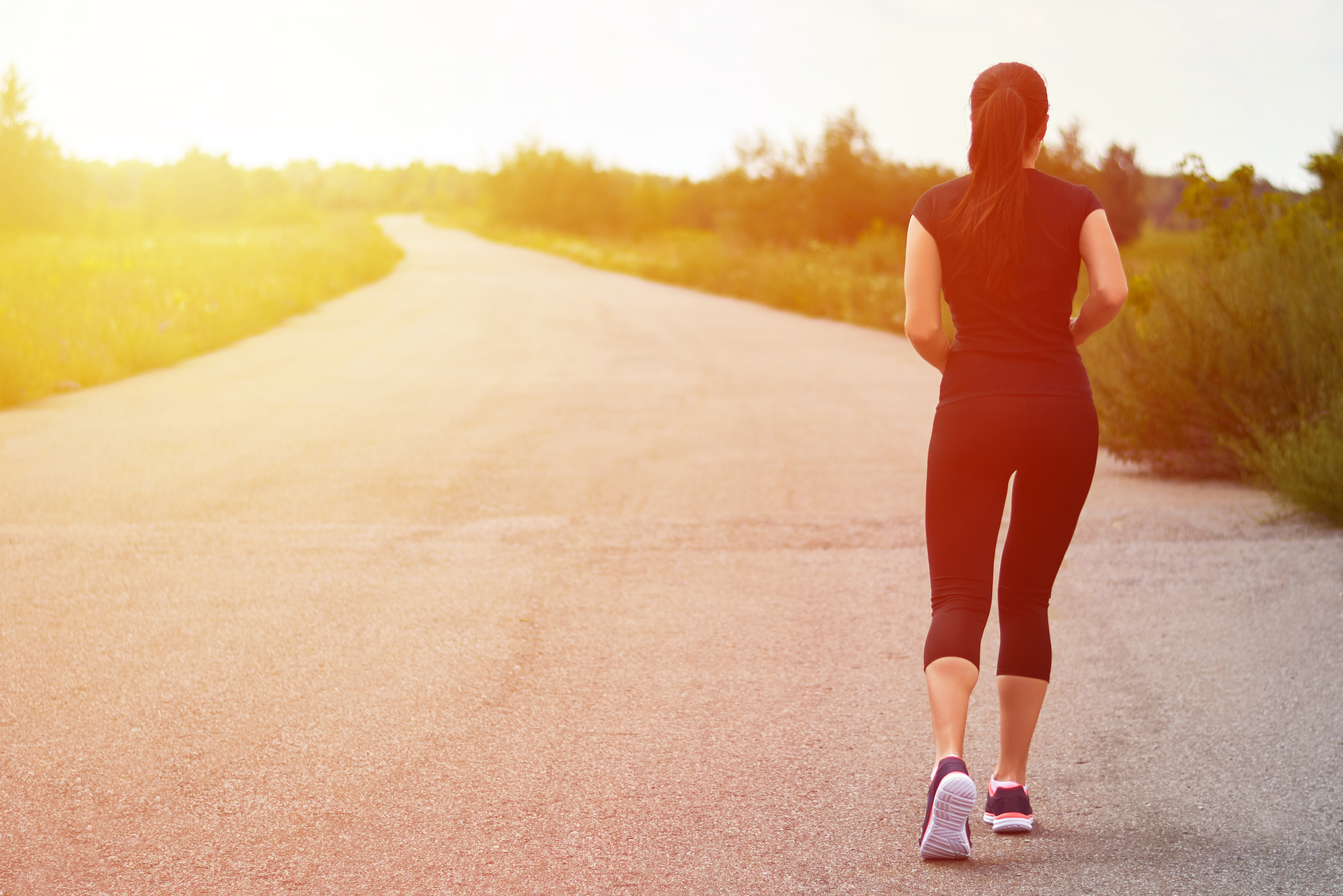 Step 3– Start Walk-Running
After you have built enough stamina with the walks (how much it will take depends, mainly, on your fitness level and goals), up the ante and start adding running segments into your walks.
This is my go-to training advice for beginners, and it's the best thing you can do in the early stages to ward off injury and burnouts. This simple training strategy will prime your body for more speed and distance without increasing the risks of injuries and/or burnouts.
Here is how to do it
After a decent warm-up of 10 minutes of brisk walking, do a slow and easy run/walk routine: jog slowly for 20 to 30 seconds (or 10 seconds if that seems too hard), then walk for one to two minute and fully recover. Repeat these intervals for 15 to 20 minutes, then end your workout with 10 minutes walking as a cool-down.
Do this workout three times a week and be sure to increase your running length by 5 to 10 seconds from one session to the next.
Step 4 – Run for More
After building enough stamina with the walk/run sessions (that might take you 4, 6 or even 8 weeks), be sure to increase gradually the time spent running while taking less and less for recovery.
You can start out by adding 5 to 10 seconds to the length of your run segments while taking less and less for recovery.
Keep at it until you can run straight for 30 minutes at a conversational pace—a pace at which you can keep a conversation going without trouble, then and only then think about upping the ante with your run workouts.
Step 5 – Make it a Habit
Congratulations. Now you are a runner. But this is where the rubber meets the road.
Of course, everyone can stick to an exercise program for a couple of weeks (or even a couple of months if it comes to it), but the real results take place when you do the exercise for the long haul.
All consistent runners have invested the time and effort to make running (and exercise) a daily habit. And that's why it's so easy for them now to keep exercising all year round.
Schedule your runs on your daily calendar, training journal, diary Smartphone, or wherever you plan daily routine.
To make sure you stick to your plan, schedule your runs the same way you schedule an important workout meeting or doctor's appointment. It's your health after all, and it's of the highest priority. You just need to start treating it that way.
And keep in mind that if you fail to plan, you are planning to fail.
New to Running? Start Here…
If you're serious about running, getting fit, and staying injury free, then make sure to download my Runners Blueprint Guide!
Inside this guide, you'll learn how to start running and lose weight the easy and painless way. This is, in fact, your ultimate manifesto to becoming a faster and a stronger runner. And you want that, don't you?
Click HERE to check out my Runners Blueprint System today!
Don't miss out! My awesome running plan is just one click away.
Source https://www.runnersblueprint.com/how-to-start-running-with-5-simple-steps/